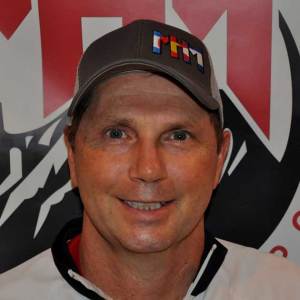 PETER ALFINO
HEAD COACH, OWNER AND FOUNDER
Coach Pete Alfino is the owner and founder of Mile High Multisport, LLC.  He has been involved in the multisport community since 1988 when he completed his first triathlon. He has experienced firsthand the growth and development of the sport of triathlon over the past 30 years.  He believes anything is possible with a well written plan and the commitment of the athlete.  Pete excels in developing his athletes to reach their maximum potential by providing each client with individual attention and creating personalized training plans to meet their needs and goals.  His coaching philosophies and training plans have developed novice athletes to podium finishes from local races to the Ironman World Championship qualifiers.  His ability to effectively interact with athletes of all ages and abilities separates him from his peers as one of the top coaches in the country.    If you are looking to work with a coach who has a proven track record of success, is devoted to the coaching business 100% (he does this full time not part time) and takes pride in the relationship he cultivates with his clients then contact Pete today.
Coaching Philosophies:
I believe that the sport of triathlon doesn't have to be complicated to allow someone to fulfill their multisport dreams.  Technology has advanced the sport over the years but nothing replaces hard work and commitment to achieve a goal.  Anything is possible given a well written training plan and a desire to improve.   I don't define success by how well you place in a race but by the level of fitness and understanding of the sport you have gained through our time together.  I preach consistency and balance in all aspects of sport and life. Communication is the vital link between athlete and coach for a mutually beneficial working relationship.
Multisport Coaching Credentials:
Level II USAT Certified Coach
Slowtwitch Master certified Swim, Cycling, Run Coach
USATF Certified Coach
USAT Elite Coaching Mentorship Program 2010
Power Based Training Seminar presented by Hunter Allen
Coached athletes who have qualified for World Championships at every distance (Kona qualifiers in 2004, 2006, 2009, 2010, 2011, 2013, 2015)  including podium finishers at Ironman Arizona, Boulder, Coeur D'Alene, Canada, Louisville, Maryland, Wisconsin and the Ironman World Championships, 70.3 Worlds, ITU Long Course Championships and many 70.3 races across the country.
Has coached USAT All American, Honorable Mention Candidates and athletes who have become eligible for their pro cards.
Accomplished triathlete since 1988
Four time Ironman finisher
Able to interact with athletes of all levels and abilities through positive interaction and motivation.
Coaching Experience:
Coach Pete has been a USAT certified coach since 2004.  He has coached athletes who have qualified for the World Championships at every distance.  His ability to work with athletes of different ages and abilities separates him from other coaches.  Pete works with athletes throughout the United States and Canada. Coach Pete is a student of the sport and continues to learn different methods which he can pass along to his clients.  In 2010, he was selected to the USA Triathlon Elite Coaching mentorship program.
Athletic Highlights:
4 x Ironman finisher
Long Course World Qualifier
Age Group Olympic Distance National Qualifier
2nd place Overall Crescent Moon Sprint Triathlon
1st place A.G. Harbor Lights Triathlon
4th place A.G. Mile High Duathlon Series
2nd place overall Winter Park Mountain Bike Series
2nd A.G. Colorado Triathlon Half Ironman
Pikes Peak Ascent finisher
Big Shoulders Open Water 5k finisher
Athlete Highlights:
Has coached over 200+ Ironman finishers
Podium placements at Ironman Boulder, Wisconsin, Canada, Coeur D' Alene, Louisville, Maryland, Arizona, Beach to Battleship and Ironman World Championships
7 top 15 finishes at the Ironman World Championships
Podium placements at 70.3 races: Boulder, Kansas, Steel Head, Buffalo Springs, California, Honu, New Orleans, Racine, Galveston and Austin
Podium Placements at numerous sprint and Olympic distance races throughout the county.
Has coached Boston Qualifiers
Thank you for everything you did to get me there and to keep me going on the day. I am surprised how well I feel…after my other IM I was a train wreck for ages….I know I gave it my all. I think good training can set us up not only for good racing but for good recovery. Thank you for that!