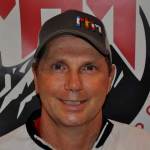 Welcome to Mile High Multisport!  At MHM, we know that "How You Train Makes the Difference". Thank you for placing your coaching needs in our hands. We look forward to working with you to achieve your training and racing goals.   Your "success" may be crossing your very first finish line, improving your finishing results, or generally living a healthier lifestyle.  As we begin this process, the more information we have about you athletically and personally will foster our working relationship.
As a prospective client, we would like to ask you to take the time and complete the following forms.  These forms will allow your coach to better understand who you are, your goals, where triathlon fits in your life plan, and how they can best customize a plan to meet your objectives.
On the menu of this page, you will find the following:
Personal Profile
New Athlete Assessment
Health History
Athlete Agreement Form
Liability Release
Equipment and Facility
Race Goals
Season Planning
You have two options in completing these forms.
Option 1:  Download the files, complete them and forward back to your coach.
Option 2:  Complete the forms on line and return to your coach via the online system.  Please note you have to send each page individually.
Once you have completed the forms, the next step is to set up a meeting with your coach. If you are local this meeting typically takes place face to face and can last upwards of two hours. If you live out of state then the meeting can take place over the phone.
If you have any questions, please feel free to contact your coach or me with any questions. We understand there is a lot of paper work to complete, however, our experience has taught us, the learning curve between athlete and coach is shortened significantly when the information requested in these forms is completed thoroughly.
Thank you in advance for your assistance.
Peter S. Alfino, Founder and Head Coach
(720) 291-4938
To UNLOCK the forms, please choose a form on the left and enter the password