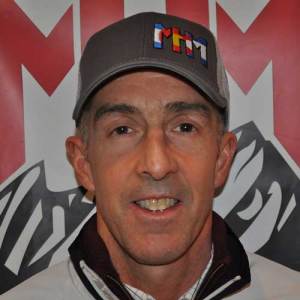 Neal McLaughlin
Assistant Coach
Independent Contractor
16 Years
Multisport Racing Experience
Coach Neal McLaughlin has been competing in Multisport since 1998.  He is an avid cyclist, skier, husband and father of two.  A successful business professional, Neal is an award-winning sales representative in the employee benefits industry.  He has taught group exercise classes since 1986, and Spinning classes since 1996.  He is a Level 1 USA Triathlon Certified Coach and Certified Spinning Instructor.
Coaching Philosophies:
Any coach can write a workout plan.  Having insight into the athlete's specific needs is the key to a properly designed plan.  An excellent coach applies the proper training volumes, intensities, and rest/recovery in the proper doses and at the proper time.  Quality trumps quantity when it comes to a successful training plan.  I get to know my athletes, their strengths and weaknesses, and their goals and aspirations.  Since I am a busy professional myself, I understand how to help other busy professionals maintain a life balance while maximizing their effectiveness, improving their results, and achieving their goals – all through personal attention.
Multisport Coaching Credentials:
USAT Level 1 Certified Coach, 2013
Slowtwitch Certified Triathlon Cycling Coach, 2016
Has coached novice and experienced triathletes, spanning the spectrum from Sprint Distance to Ironman.
Coaching Experience:
Neal has been coaching Multisport athletes since 2013, and has been helping cyclists and runners achieve their goals since 1996.  His athletes benefit greatly from his 16 years of Multisport racing experience.
Athletic Highlights:
10 time USA Triathlon All American
10 time member USA Triathlon Team USA
4thM55-59 2016 ITU World Age Group Duathlon Championships, Standard Distance – Aviles, Spain
4th M55-59 at 2014 ITU World Age Group Sprint Championships – Edmonton, AB Canada
1st M50-54 at 2009 USA Triathlon National Sprint Championships – Newport Beach, CA
2nd M50-54 at 2011 USA Triathlon Duathlon National Championships – Tucson, AZ
1st M55-59 at 2014 USA Triathlon Duathlon Rocky Mountain Regional Championship – Denver, CO
2003 Rattlesnake Triathlon Series Winner Overall
2012 Boulder Triathlon Series M50-54 Champion
6th M50-54 USA Triathlon National Championships – Tuscaloosa, AL
6th M50-54 USA Triathlon National Sprint Championships – Tuscaloosa, AL