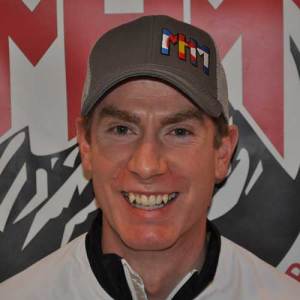 Max Spradley
Assistant Coach
Independent Contractor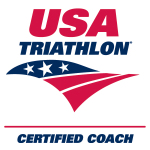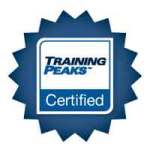 15 Years
Competitive Endurance Sports
Coach Max Spradley resides in Centennial, Colorado and has been actively involved in competitive endurance sports for over 15 years.  Max first got involved in endurance sports when he ran cross country and track in high school.  While attending the University of Colorado – Boulder he competed in many local road races (5Ks and 10Ks).  Upon graduation, and several successful running seasons, he decided he wanted a new challenge and "moved up" to marathons.  Max has since completed more than 10 marathons including Boston, Chicago, New York and CIM and has a 2:48 Personal Best (PB).
Desiring another challenge, Max "moved over" to triathlon and applied many of the same endurance training principles he learned in running toward the three (3) disciplines (swim, bike and run).  He had a successful transition (pun somewhat intended) when he received Honorable Mention All American status in his first year of racing.  Max has raced successfully at the Sprint, Olympic, 70.3 and Ironman distances…and has done so while balancing a family and full-time job.
Coaching Philosophies:
Consistent, focused efforts yield results
Challenge one self, do NOT limit one self
Enjoy the journey
Multisport Coaching Credentials:
USA Triathlon Level I Certified Coach
Mile High Multisport Assistant Coach
Douglas County High School Cross Country Volunteer Assistant
Competitive Age Group Athlete
Multiple Honorable Mention All American Triathlete
10+ Marathon Finishes
Ironman Finisher
Coaching Experience:
Coach Max has been a USAT certified coach since 2010.   He has successfully coached triathletes and runners of all ages and abilities.  His experiences as an athlete, coach and as an Elite Amateur Triathlete have provided him with a wealth of hands on knowledge to share with his clients.  Under Max's guidance, his athletes have completed their first triathlon/Ironman, placed on the podium in their age group, qualified for the Boston Marathon, and set many Personal Bests!
Athletic Highlights:
2011 Honorable Mention All American Triathlete
2010 Honorable Mention All American Triathlete
2010 Moon Series (Crescent Moon + Harvest Moon) – 1st Age-Group
2010 Loveland Lake to Lake Triathlon – 3rd Age-Group
2010 Mile High Duathlon Series – 1st Age-Group
2009 Metro Brokers Triathlon – 7th Overall – 2nd Age-Group
2008 Honorable Mention All American Triathlete
2008 Mile High Duathlon Series – 2nd Age-Group
2008 California International Marathon – 2:48
2008 Echo Triathlon – Rocky Mt Regional Championship – 1st Place Age-Group
2008 Austin Half Marathon – 1:17 – 21st Overall (out of 6200); 7th Place Age-Group
2007 Mile High Duathlon Series – 2nd Age-Group
2007 Great Colorado Triathlon – 7th Overall – 1st Age-Group
2007 HRCA Tune Up Sprint Triathlon – 6th Overall – 2nd Age-Group
2006 Bolder Boulder – 1st Age Group
2005 Colorado Springs Grand Prix of Running – Long Distance Series – 1st Place
I feel very fortunate to have stumbled upon Coach Max for my triathlon and running coaching. After making the (big) decision to hire a coach, I wanted to be sure that I found someone who was able to work with my lingering injury concerns but also build me back up with a goal of becoming a more competitive triathlete and runner. Max met and exceeded my expectations. His laid back coaching style and flexibility have suited my busy lifestyle and his guidance and wisdom have enabled me to make huge gains this past season. I have PR'd at the half marathon, marathon, and sprint triathlon distances as well as beating my goal for my first 70.3. I am data and information driven and love to look at the numbers and read the research. Max understands this about me and uses it in his coaching which I have appreciated – he has endeavored to "speak my language." He is attentive, detail oriented, communicative and thoughtful. I have valued his nurturing and supportive communication style as well as his glass-half-full perspectives. He is always open to feedback about how he can better meet my coaching needs and is incredibly responsive. Thank you!
You have been an extraordinary coach from the start. You listened to my goals so carefully and created a training schedule that not only challenged me, but worked with the demands of my teaching career. I so enjoyed the times you ran with me! It was not only motivating, but also brought me back to the joy of running in its own right. Thank you for bringing me to the finish line of my first triathlon, and for trekking out to the race to cheer me on! And more than anything, thank you for your incredible support during the difficult time of my injury. I knew that I was prepared to run that marathon, but I also believe that you helped me to see that finishing the race is much less important than taking care of your body. This was the first time I have truly come to understand the concept, and I believe it was a different level of achievement to let go of my  pride and listen to what my body was telling me. I know, at a deep level, that I could not have made the decision to stop without knowing that you would support it, understand it, and help me through it. Thank you for all that you have done for me, and I can't wait to get started again!