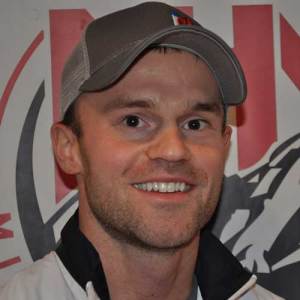 Brian Leonard
Assistant Coach
Independent Contractor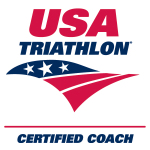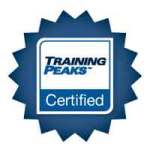 10+ Years
Competitive Endurance Community, Training, and Racing
Coach Brian resides in Denver, Colorado and has been actively involved in the competitive endurance community, training, and racing for over 10 years. Coach Brian has personally been racing sprint to full distance Ironman races since 2008, including three (3) full Iron distance, seven (7) half iron distance (including 70.3 World Championships 2012), NYC marathon, Boston marathon and much more.
Coach Brian and his wife Stefanie have been living in the Denver area since 2011, and he brings a great amount of endurance and multisport experience from various parts of the country. He has a Bachelor's degree in Biochemistry and Masters in Business, combining his passion for human physiology and business through his work in the Air Medical industry. He enjoys working with athletes of all skill levels from top age group podium finisher to new beginners looking to enjoy the sport and improve their overall fitness and performance. He is consistently looking to better himself and his clients through his connections with the multisport community as well as further continued education, ensuring to bring the best and most enhancing tools and information to his clients.
Coaching Philosophies:
The key to having a positive experience in the multisport lifestyle is to know your own goals, dreams, expectations, and reality. Each athlete and coach brings their own experiences and hopes for themselves and it's the ability to truly understand all of these variables while ensuring to maintain a quality work/life balance. I focus on ensuring that the athlete and I have a clear understanding of each other's goals for their training, all the while making sure that they continue to have a positive balance with their training, family, work, and social life.  Each athlete has different goals when they choose to select a coach, and it is the responsibility of both the coach and the athlete to completely be aware of each other's goals and expectations.  I have had the great fortune to work with a variety of athlete types.  Whether they are single working professionals, married professionals, single parents managing a full time job and taking care of their families, they all provide an opportunity to hone my skills as a coach and help an athlete meet their goals.  I make a commitment to my athletes and myself to create a long lasting personal relationship with each and every one of them.  Truly knowing what is important to your athletes, especially outside the world of triathlon, is imperative to creating an environment where they cannot only enjoy in the sport, but also succeed!
Multisport Coaching Credentials:
USAT Level 1 Coach
Bachelors of Science in Biochemistry
Three (3x) Ironman Finisher
70.3 World Championship Finisher
Training and Coaching with Power
Ability to work with all athlete skill levels
Experienced with coaching athletes with difficult schedules
Coached multiple Iron & Half Iron distances finishers
Assistant Club Coach: Central Florida Triathlon Club (2010-2011)
Coaching Experience:
I have worked in both the group club and one-on-one settings. Helping newbies and veterans alike to gain greater strength mentally and physically, and achieving their own goals and Personal Best's. I have seen athletes succeed in reaching their goals of finishing a 5k all the way up to full iron distance races.  Regardless of the distance, there is no better feeling than seeing your athletes put in the hard work and cross the finish line with a smile on their face!
Athletic Highlights:
USAT Age Group National Championship Qualifier (2009 – present)
2014 Crescent Moon Olympic 1st A.G.
2014 YOLO Olympic 3rd A.G.
2012 Boston Marathon Finisher
2012 Ironman 70.3 World Championship Finisher
2011 New York City Marathon (Boston Qualifier: sub 3 hour)
I have been coached by Brian Leonard for the last 3 years.  Over that time I have completed 9 full Ironman's, multiple half's and marathons.  My times have improved drastically to the point that I have repeatedly set new personal records.  In addition, my physical build and health have improved.  I cannot thank him enough and we continue to strive to get me to my goal of one day competing in Kona.