As we approach 2016 I wanted to give all of you a status update on the open water swim program Mile High Multisport, LLC has operated for the past 7 years. It saddens me to inform you that we will not run the open water swim program at Bowles Reservoir next year.
When we began, we were given a blank page and told to develop a program. We ran the program with very little resources or cost to the HOA. Over the years I've been asked to grow the business which I did every season. Last year we saw more participants than previous seasons. The program was growing and ran efficiently given the restrictions placed upon us by the HOA.
Earlier this year I was notified by the HOA via e-mail that "we are seeking a substantial increase in revenue sharing". A meeting was scheduled and before we even met I heard that the administrators at Grant Ranch had already started reaching out to people in the community to run the program next year. In advance of our meeting I received an email with the new financial terms. I met with the Board President to discuss the reasons behind the unexpected increase. The bottom line is that the new terms were not acceptable.
We are currently looking for another venue in which to run the program or hold our swim races. As you all know, my options are limited. If we secure something, I will notify everyone right away. I don't know what the current status is for swimming at the reservoir next year. If anyone knows of anyone willing to host us, please feel free to reach out to me.
I wanted to thank each of you for making this program a success. We succeeded because of your willingness to adhere to the rules. Without your cooperation we would have never been allowed to continue as long as we did. As you know, working with the HOA has not been easy. I did my best to build a program we could all enjoy while trying to appease the folks at Grant Ranch. Although I'm confident the decision I made was the correct one, I feel like I've let you down. It was my hope to continue to run this program for years to come .
Thank you all again. It was a great ride and I enjoyed meeting so many of you over the years. I appreciate your support of our family as we dealt with our daughters Cancer and especially for your support of the Cancer Sucks Freedom Swim. If nothing else, I would really like to continue that race because Cancer truly does suck. I hope to see each of you at the races and out training next summer. If you are looking for a triathlon coach or a training plan, please feel free to reach out to me. I have a little extra time on my hands these days.
Respectfully,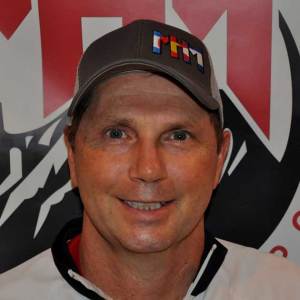 Peter S. Alfino, MHM Founder and Head Coach
Level II USAT Certified Coach
www.milehighmultisport.com
Pete@milehighmultisport.com